About Noonan Construction
Building Extraordinary Homes - And a Great Reputation
Edward Noonan founded Noonan Construction, Inc. on three principles.
integrity
follow-through
uncompromising attention to detail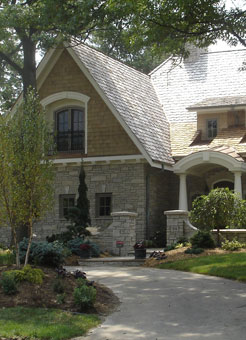 His business ethic is straightforward -- establish a respectful collaboration with every customer to make sure all their goals are met. How? Through thirty years of construction expertise and design wisdom, honest communication, and exacting oversight all the way through.
This ethic explains why most of our business comes through referrals. For three decades, Edward Noonan has carried out his vision to build homes with architectural refinement, whose interior spaces capture the spirit of those who live there.
Edward Noonan is a developer, licensed general contractor and real estate broker. He began Noonan Construction in 1976, and has spent the past 18 years concentrating on the Edina area, where he himself lives. Community involvement is very important to him, and he gives his time and energy to numerous civic and charitable organizations, such as the City of Edina Construction Board of Appeals, Edina Soccer Board, Meals on Wheels, and Our Lady of Grace Church.
The Noonan Difference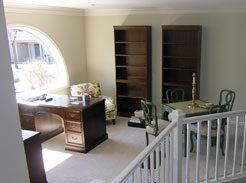 You should feel that your home is a masterpiece. Our mission is to provide exactly that feeling, through the finest quality construction and craftsmanship, meticulous attention to detail, and committed follow-through on everything we promise.
We value the art of listening, open communication and sharing the excitement of building new creations. Our team is dedicated to making sure that you are delighted with your home. We provide such unparalleled service that our past customers continue to be our best advertising.
Our customers confirm that we've been succeeding in our goals:
Customer Care

"Everyone working with you was caring. They cared about the job they did, the standards they kept and they cared about us as people whose house they were working in."

"We appreciate so much all of the professional work, craftsmanship, creative problem-solving, TLC, respect for the homeowners, diligence to task completion."
Detail and Follow-Through

"I have been nothing less than thrilled with Noonan Construction every step of the way. Your thoroughness and follow-through is priceless."

"Your follow-up could not have been done more quickly and efficiently than you did - you're the greatest."

" ... the attention to detail that is what puts you above the competition."
Quality

"It is such a delight to work with all of you because of your positive attitude, your commitment to quality and delightful personalities."

"You have transformed our house into our dream home and we love it! The quality of your work is top notch and we are telling everyone!"
You can read more at our testimonials page.